PILGRIMAGE to THE HOLY LAND, March 1978 (page 3)
Saturday 18th
In the morning we walked slowly through the Damascus Gate and the Old City to the Golden Dome.
The Golden Dome was really big inside. To go inside it we had to take our shoes off. We also saw the real Via Dolorosa and the Roman games on the pavement.
Outside the Golden Dome the whole group had their photo taken. We then visited the Wailing Wall which is the only wall left of the old temple there at the time of Jesus.
Then we walked through the Jewish quarter of the city.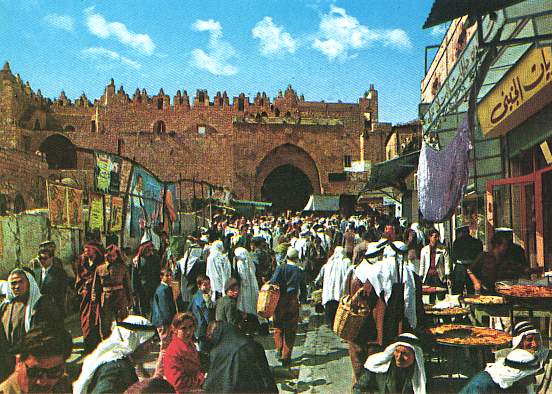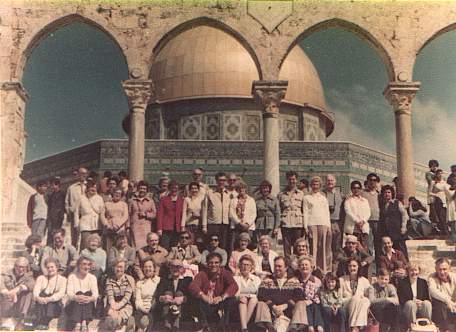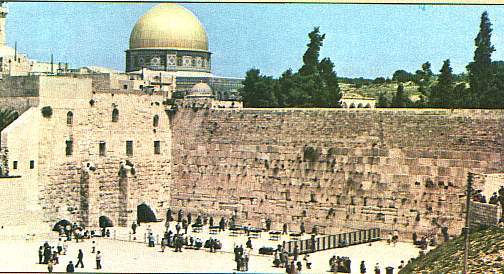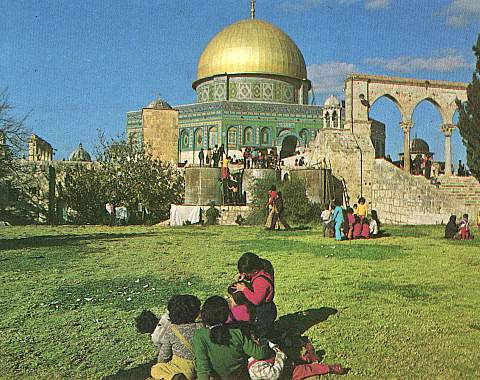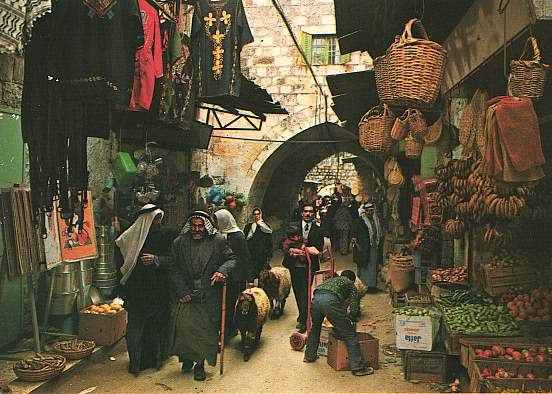 | | |
| --- | --- |
| | |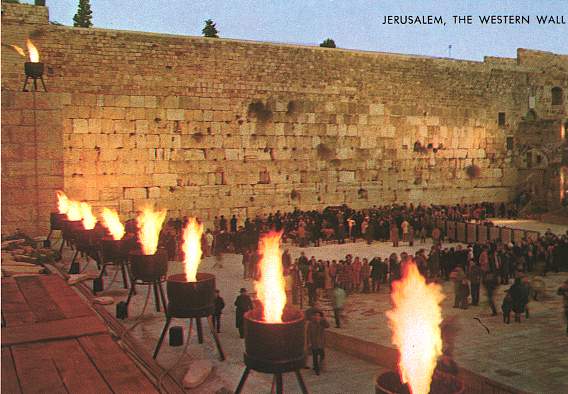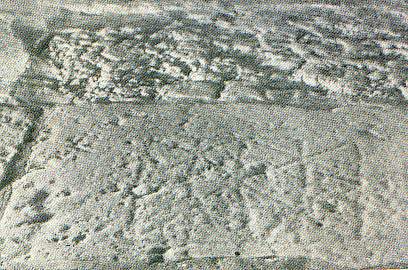 We then split up and made our way slowly back to the hotel.
In the afternoon we could go anywhere so we walked slowly through the Old City to the Mount of Olives.
In the Old City we stopped at a little shop that sold antiquities. The Arab man who owned it invited us in to have a drink and he said if we went there again he would take us to see the Beduin. Mummy bought a Roman lamp and I bought two old coins.
We left his shop and walked up the Mount of Olives. We went in to the Garden of Gethsemane again. Then made our way back to the hotel through some very little back streets in the Old City. They were full of Arabs and no tourists. Mummy thought she was going to get knifed by an Arab. We then returned to the hotel.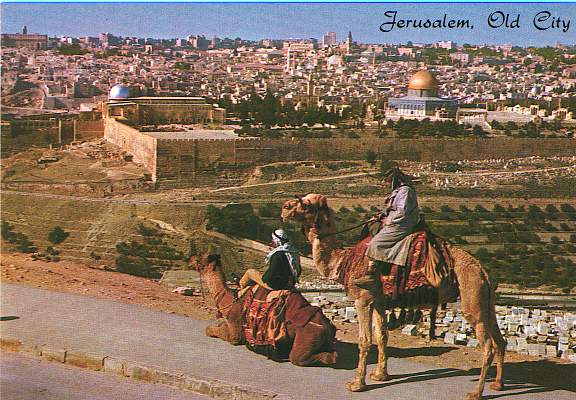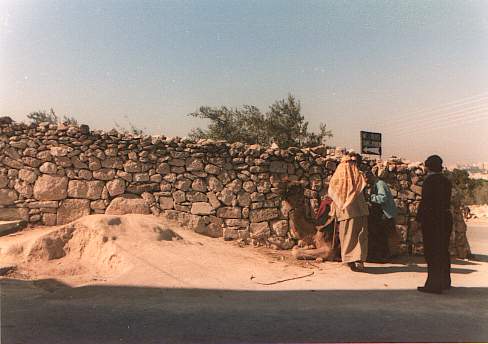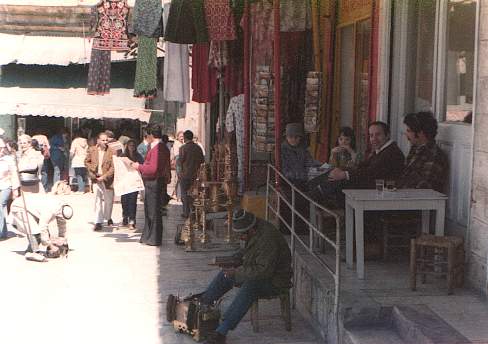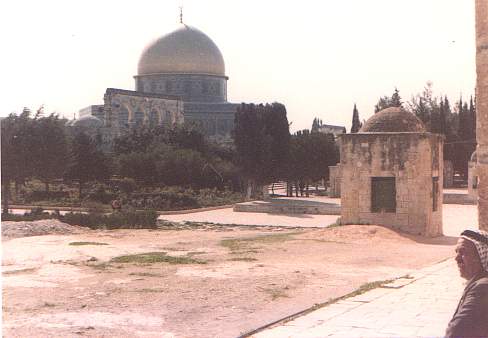 Add a comment to this article
I am sorry to report that no further comments are to be left for articles here. We thank you for past comments. This feature has been disabled.